We are Shardana
Genere: Antropologico Durata: 76 min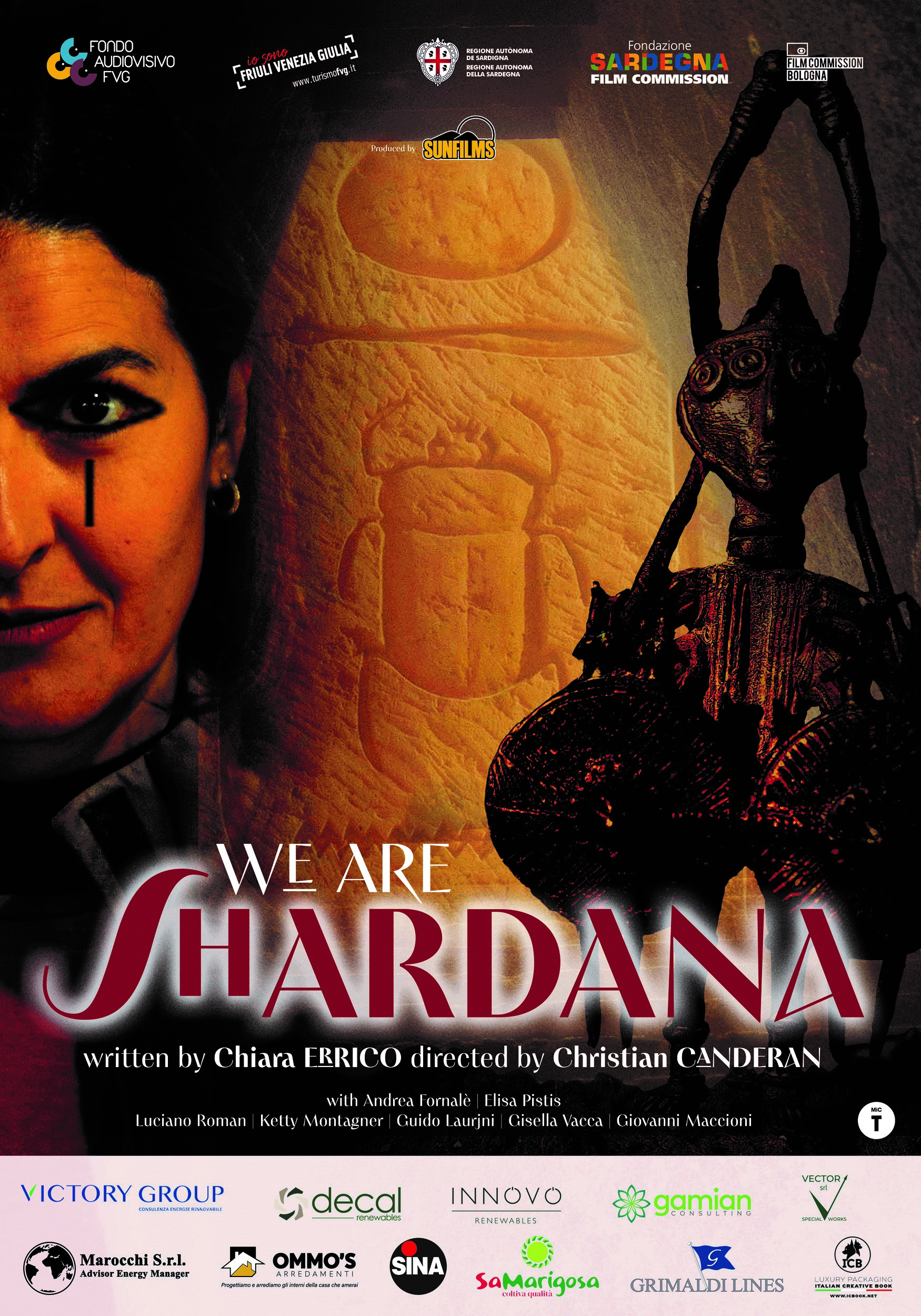 ---
A fascinating journey into the deepest and most unknown Sardinia going to discover fairy-tale locations and some legends related to the Sardinian oral tradition. The protagonist of this adventure is Paolo (Andrea Fornalè), a young history student, intent on preparing his dissertation centered precisely on this land of millennia-old roots. He will be accompanied by a mysterious Sardinian woman met on the island, Maria Carmen (Elisa Pistis), who will take him to evocative and surprising places. Thanks to her, he will learn about realities that will leave him in disbelief but, more importantly, will remind him of stories and anecdotes he had forgotten for many years.
Relevant information
Protagonists:

Andrea Fornale', Elista Pistis

co-starrings:

Luciano Roman, Ketty Montagner, Guido Laurjni, Gisella Vacca, Giovanni Maccioni
PLOT
Paolo is a young Friulian enrolled in the faculty of history at the University of Bologna.
Passionate about ethnography and enthusiastic about the contents exposed by the professor during
one of the last lessons of cultural anthropology, he decides that the topic to be deepened for his
thesis will focus on the Shardana and the prenuragic and nuragic civilizations. He talks
about it with the professor who willingly supports him in this idea, agreeing to become his
rapporteur. The young man returned home for the weekend, explaining his project to his parents.
Paolo will leave towards the beginning of April in total autonomy, with the car until Livorno and
then by ferry until Cagliari. He has not yet decided how long he will stay but surely he will
stay the time necessary to visit the chosen places. His research will become something much
more curious and interesting thanks to Maria Carmen, a mysterious local woman who will
accompany him along his path that will become a kind of journey to discover the mysteries of
Sardinian culture and history.
AUTHOR'S NOTE (CHIARA ERRICO)
"We are Shardana" is a young docufilm, made with young people and intended for everyone. Many may know the charm of fairy tales, especially if they are created in a somewhat imaginative and naive way: gnomes, witches, fairies, malevolent spirits, goblins, trolls and many others populate a special world. Taking a step back in time of several years, it's easy to think that when humans still lived in close contact with nature, they were more sensitive to the perception of the presence of these creatures: maybe someone was also thought crazy because there interacted but in any case in the communities there was a kind of note and tacit coexistence. Over time, as the quality of life evolved into modern times, humans lost touch with that world relegating it to undervalued stories to be handed down orally, especially by grandparents. They have not only lost touch but have also forgotten the emotions that those creatures were able to arouse, for better or for worse. Thinking about how I was during my childhood, I came to the conclusion that it has always been children who still have the ability to interact with that special world because they have an innate inner serenity: they are pure and innocent.
In fact, when I used to play, I remember that everything came naturally: everything that was inanimate came to life. From four to ten years children see their soldiers fight, dolls fly or dance, believe in fairies, orcs, talking animals and see them. And I bet everyone will remember strange nighttime fears and being dismayed to find themselves alone and in the dark as if he sensed the presence of some mysterious monster lurking in ambush. I therefore infer that the first people to come into contact with a "Sbilf" or a "Maskinganna" had to be unaware, imaginative, dreamy and frightened just like children. But then we are sure that the little friends who taught me to climb on the pine near my house and the strange presences perceived even by my peers were only imagination?
CREDITS
directed and produced by CHRISTIAN CANDERAN
written by CHIARA ERRICO
camera VINCENZO MALANGA
sound ALESSANDRO MOLINO
editing RICHARD BENNET
costume designer SISINNIA SODDU
set designer UBALDO SODDU
makeup artist EMILIA POLONI
production manager PROMETEO VACCA
executive producer CHIARA ERRICO
Music by CEZAME Agency | VEGAS ON BASS | Nova Cumpanzia Ovoddesa
sound post production FRANCO FERUGLIO
colorist and mastering LUCA BERTOSSI
graphics LUCA MENEGON